How would you like to win this gorgeous frame with Amanda's latest design, featuring the names of Pembrokeshire's beaches?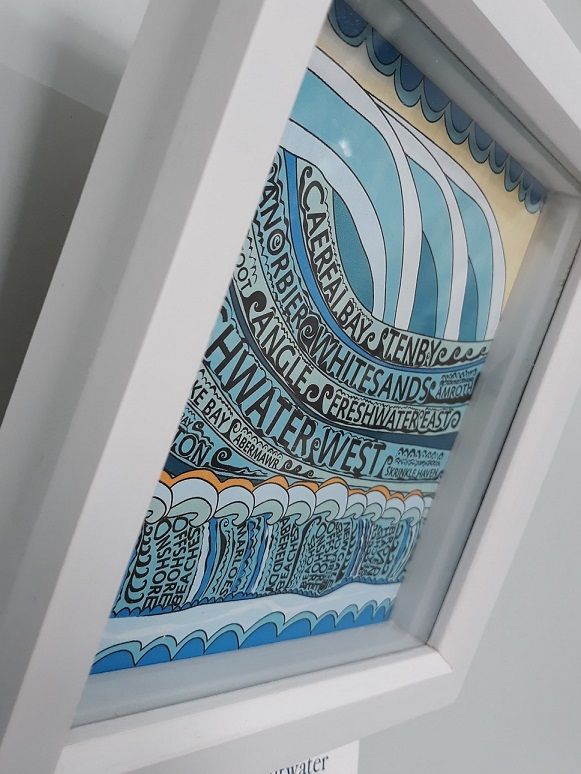 We are celebrating reaching 600 lovely 'likes' on Facebook, but speaking to lots of people we do understand that not everyone uses it, so we thought we'd use our brand new Blog for the giveaway instead.
The rules are simple; leave a comment on this post. That's it. (But be aware, it may not appear straight away as we have comment moderation set to 'on'.)
We will use a random number generator on Monday 2nd September, and post the name of the winner that day. Please check back here then to see if it's you! You then have 14 days to make contact, after which time we reserve the right to re-draw.
We are happy to post anywhere in the UK, consequently we are only able to offer the prize to UK Residents.
If you want to tell yout friends, please do, but there is no obligation to do so.
Good luck everyone!