A little bit of something from Pembrokeshire
A SELECTION OF OUR FAVOURITE CREATIONS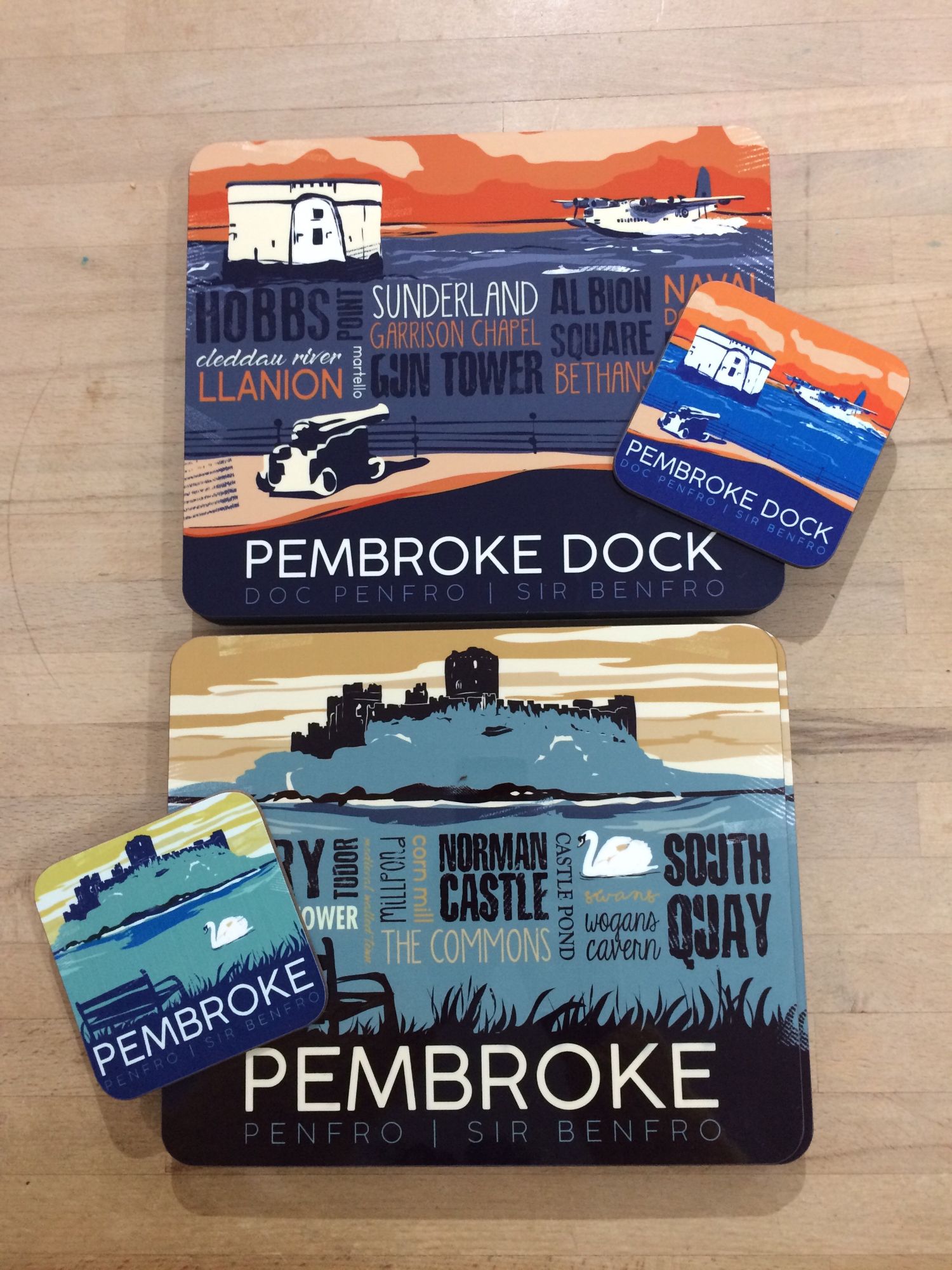 Vintage Poster Design Placemats
Pembrokeshire collection transformed onto placemats to match the popular Pembrokeshire coasters. A great addition to the Pembrokeshire Collection created by Amanda.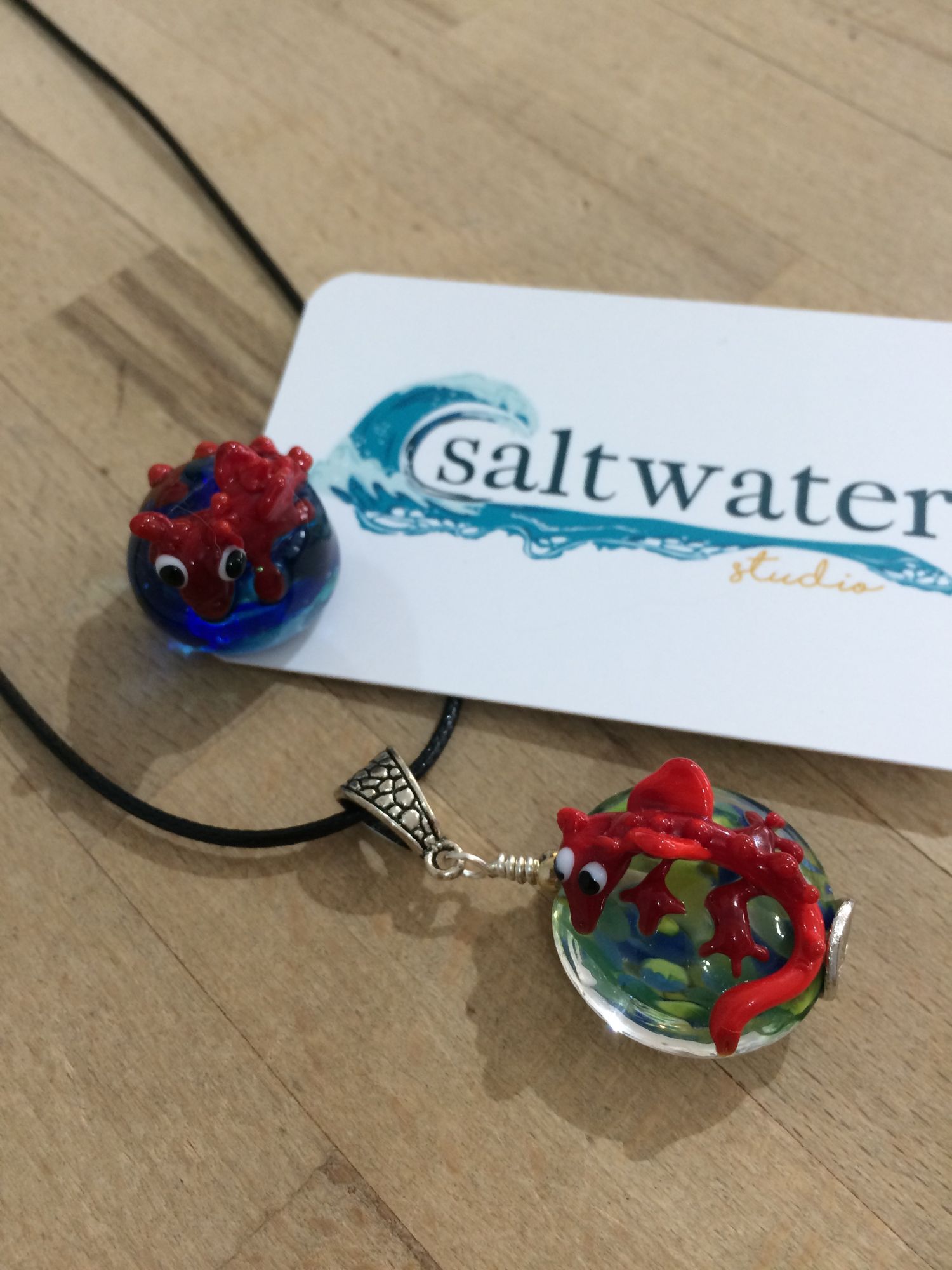 Pembrokeshire Welsh Dragon's
Welsh Dragons' is the theme for Tina's new lamp work pieces. Glass mini paperweight and pendent all worked and handmade in the flame.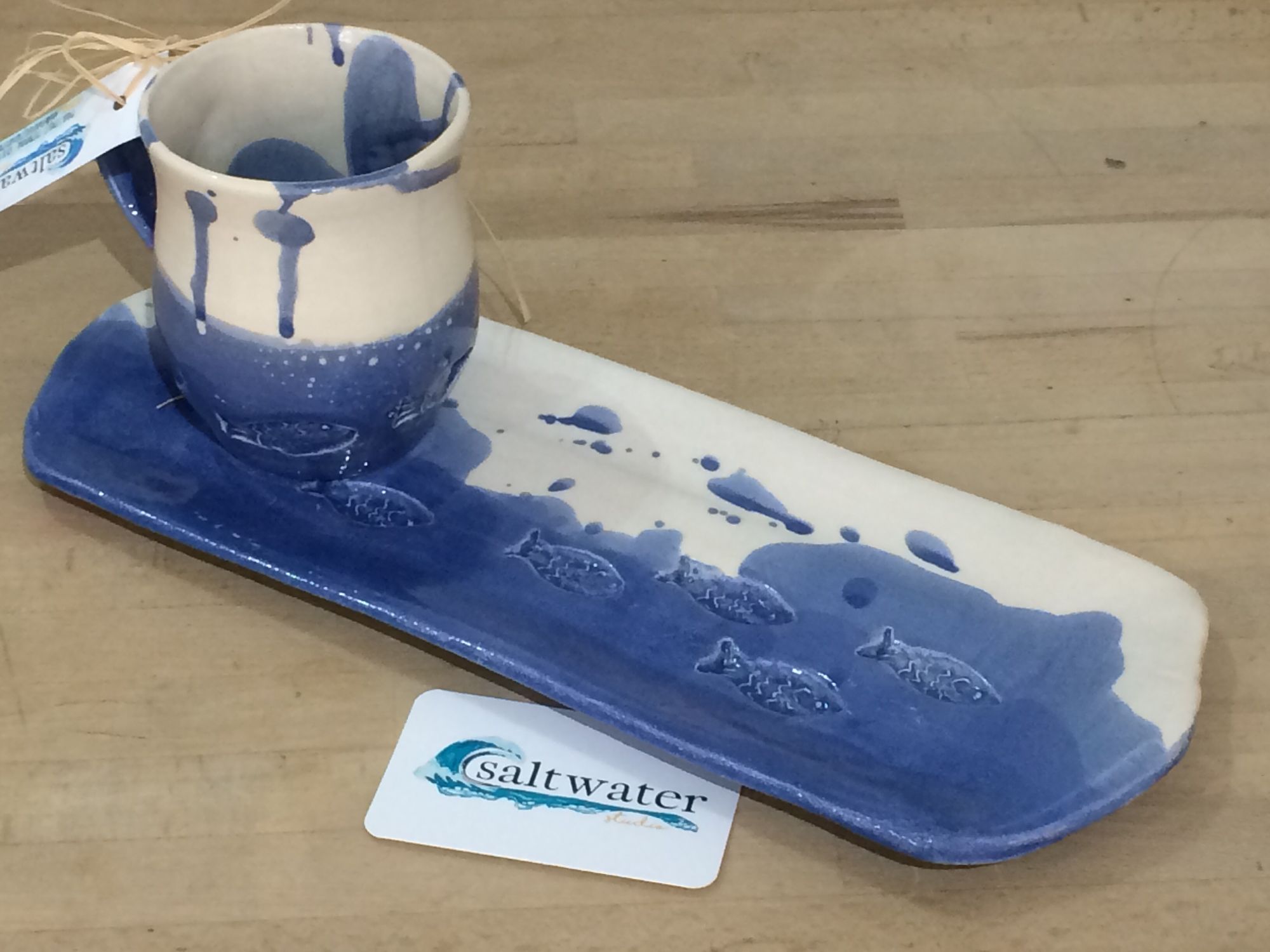 Seascape Ceramic Tableware
Influenced by the seashore and crashing waves. Amanda's ceramic seasccape pieces are practical and gorgeous to look at in any home.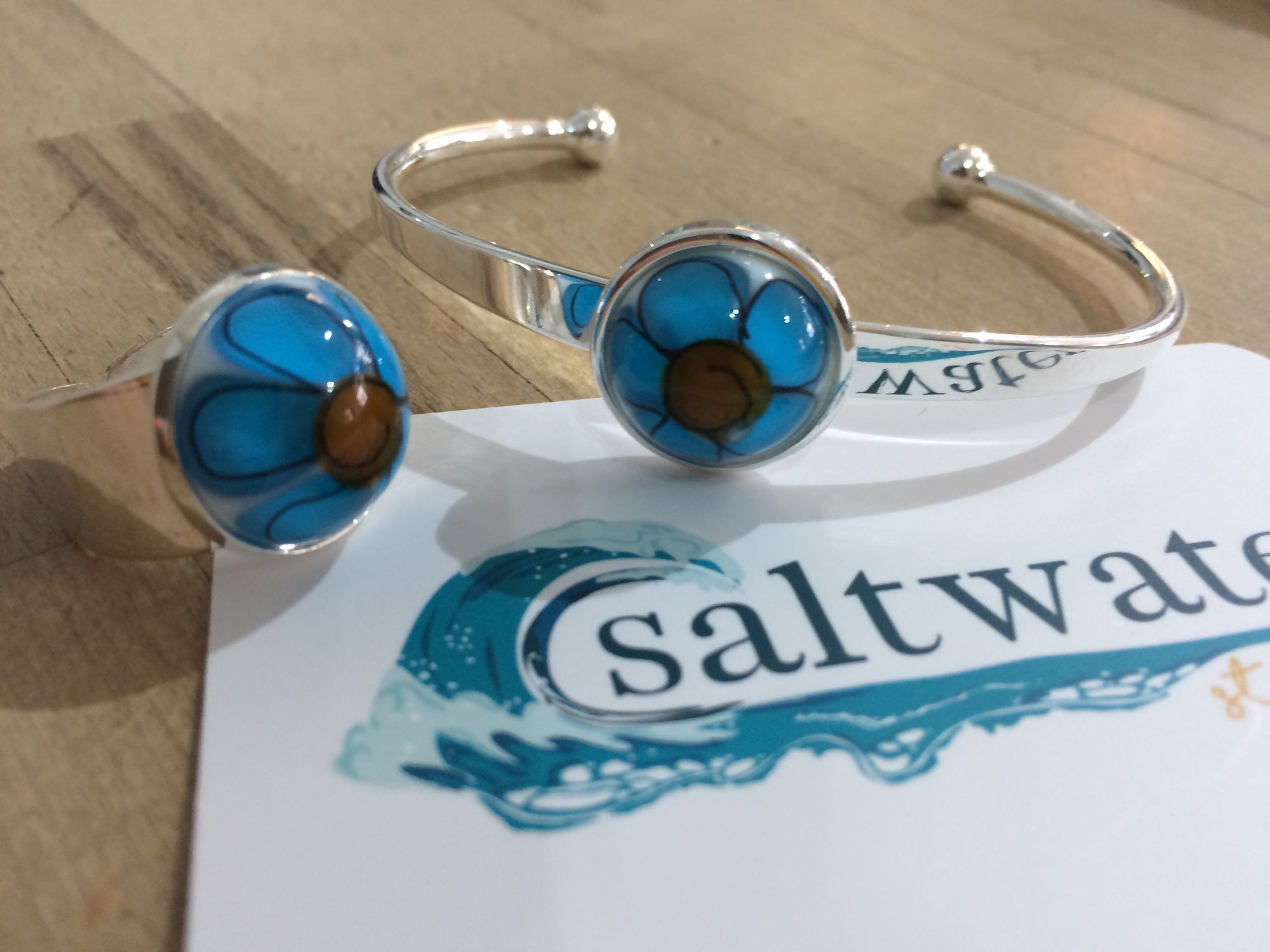 Spring Flower Bangle and Ring Set
This is a beautifully weighted torque bangle and matching ring, both containing handmade glass cabochon made by Tina. The cabachon all handmade in the flame using new techniques Tina has learned over the past few months, always improving and creating something new!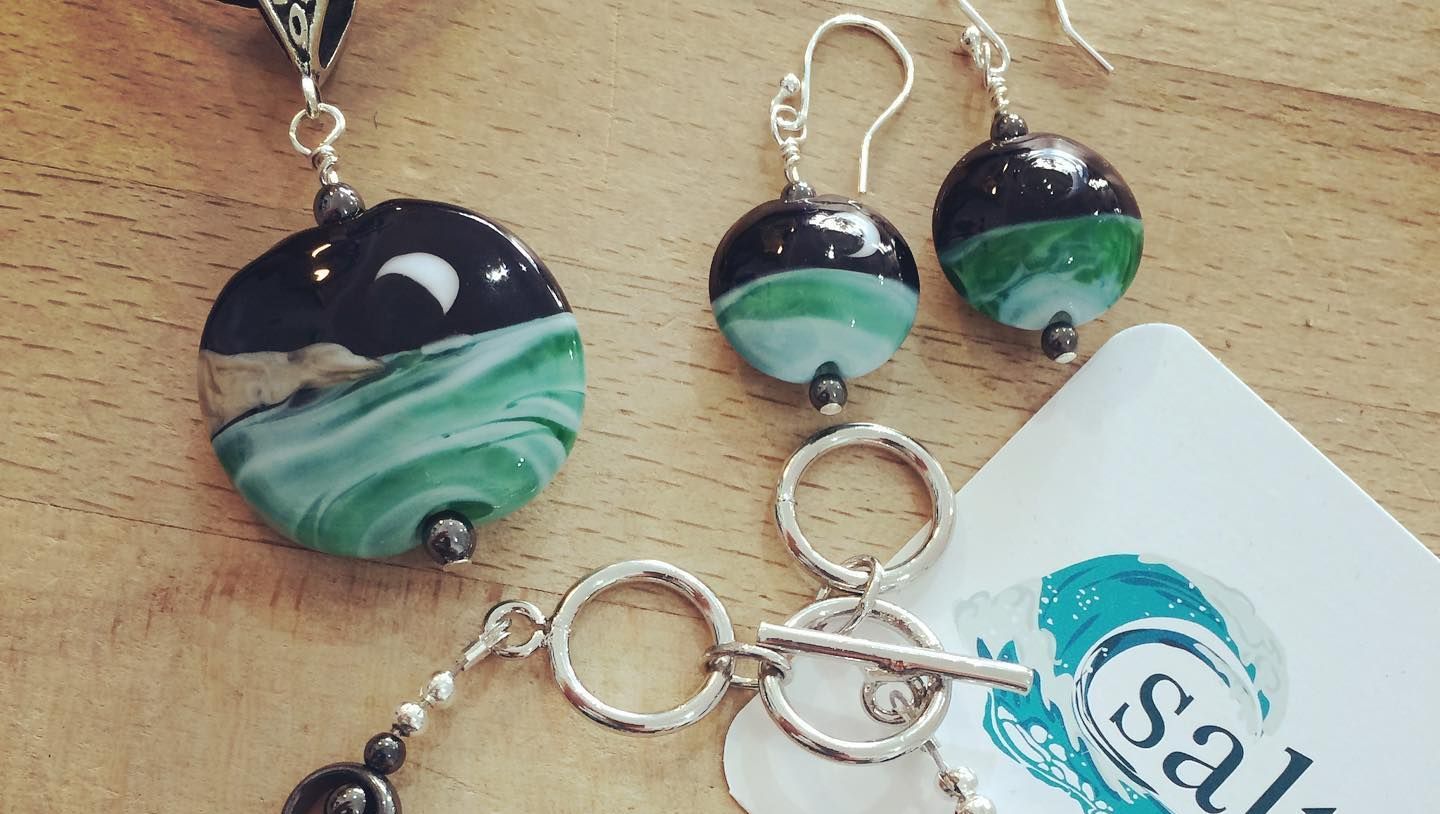 Pembrokeshire may be gorgeous in the sunshine, but we think it's equally beautiful at night. These night time seascape collection influenced by the Pembrokeshire night skies all designed by Tina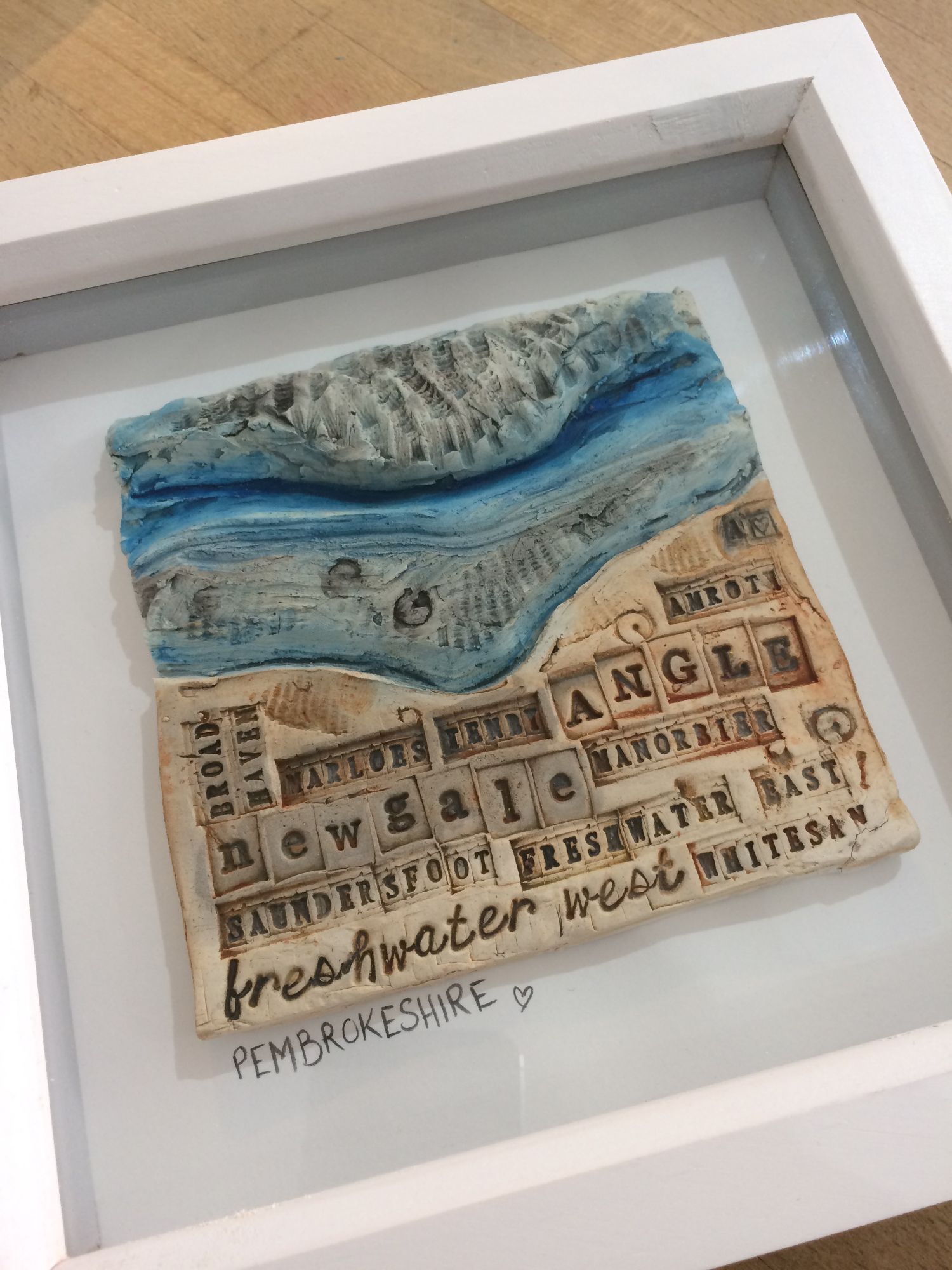 Pembrokeshire Ceramic Beach Frame
This box frame is displaying a hand crafted ceramic piece created by Amanda. Influenced by the Pembrokeshire Coastline finds and beaches.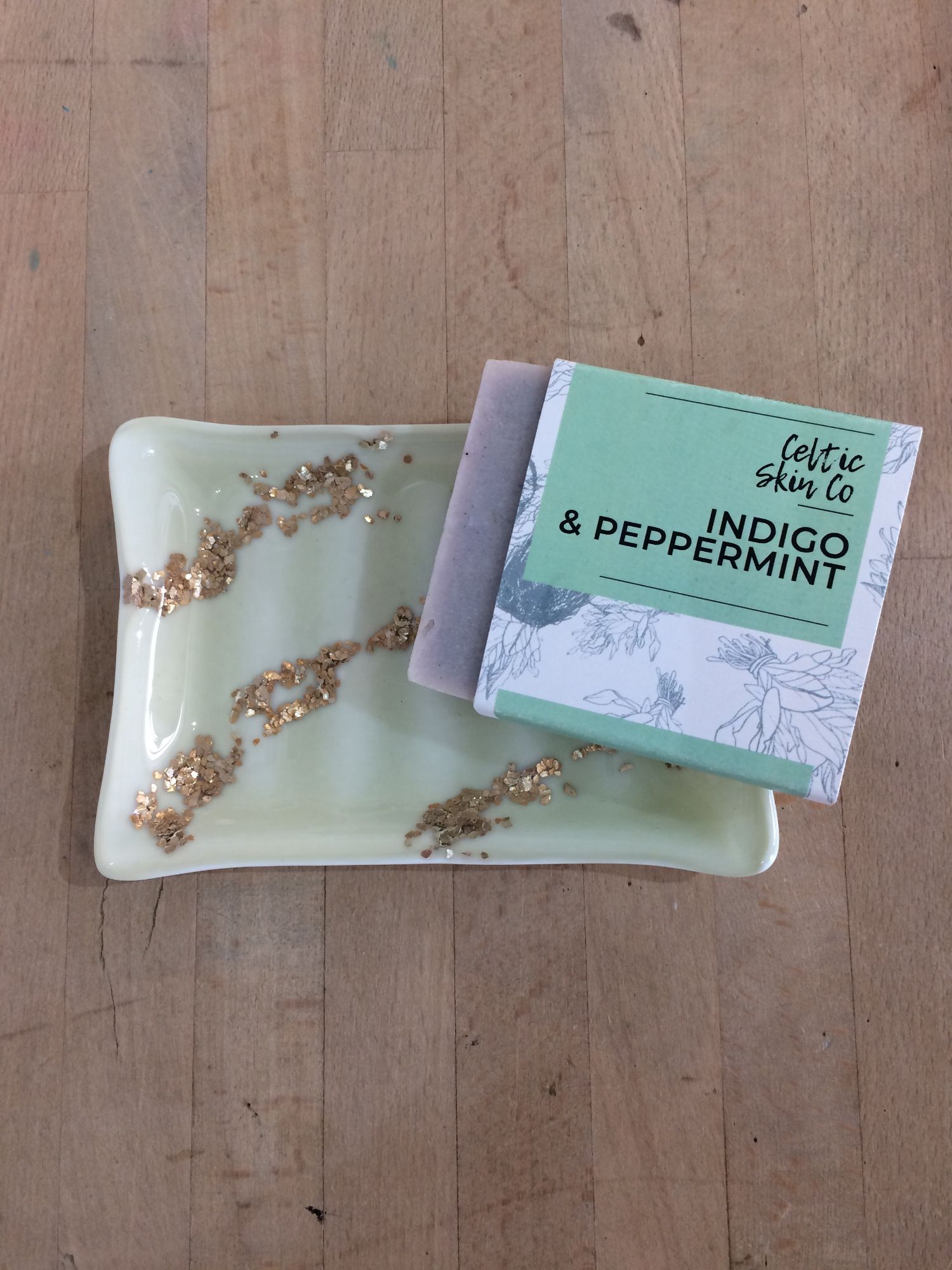 Original fused glass soap dishes designed by Tina. Each piece is an individual design. A great gift to brighten up any bathroom.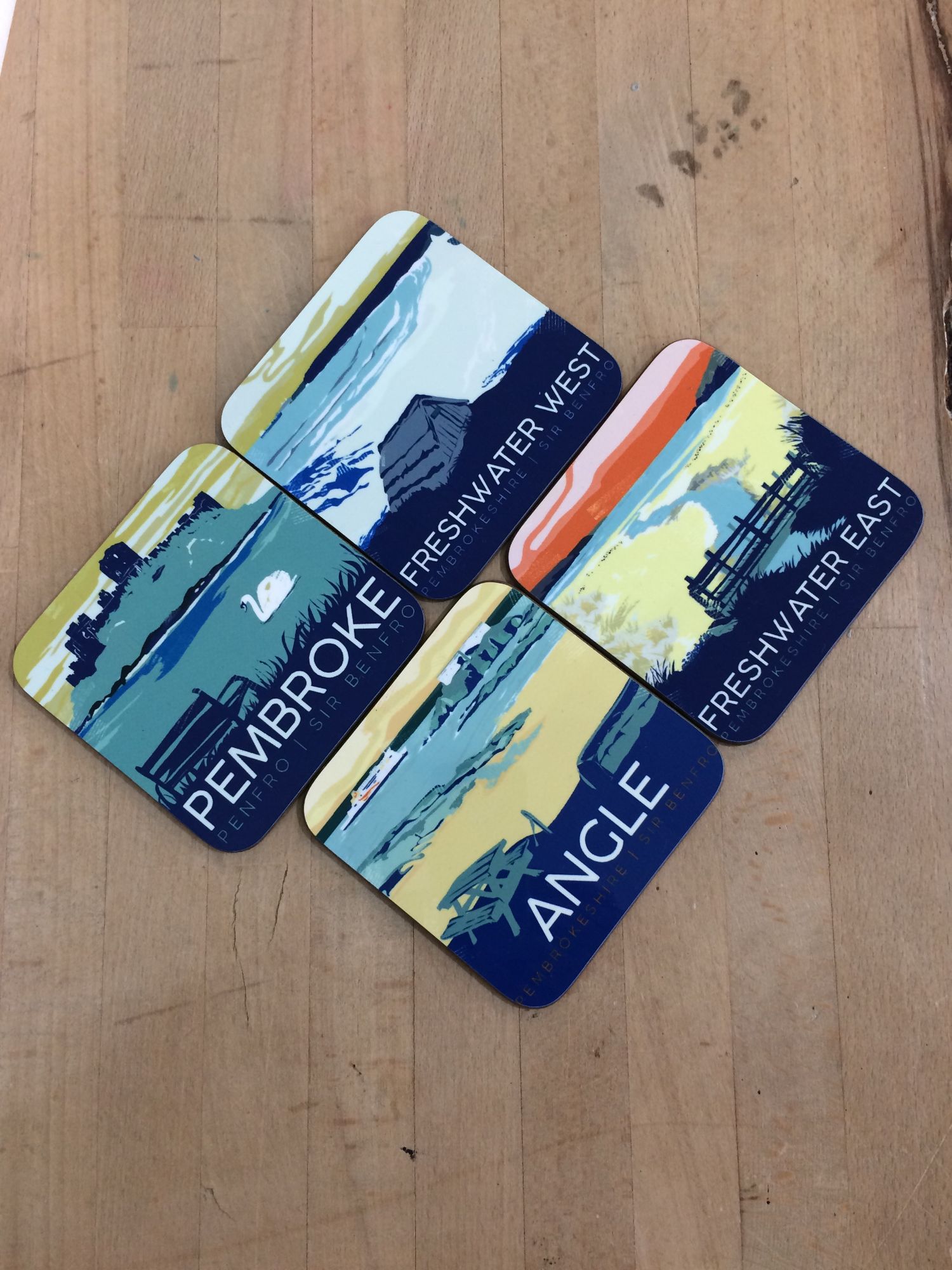 Local Pembrokeshire Coasters
Amanda's vintage poster designs have been tweaked to create these gorgeous matching coasters.